Smart homes and Christmas go together like peanut butter and jelly: each complementing the other, enhancing it and making it far more enjoyable, even though it may not at first be immediately clear what smart homes and the holidays have in common.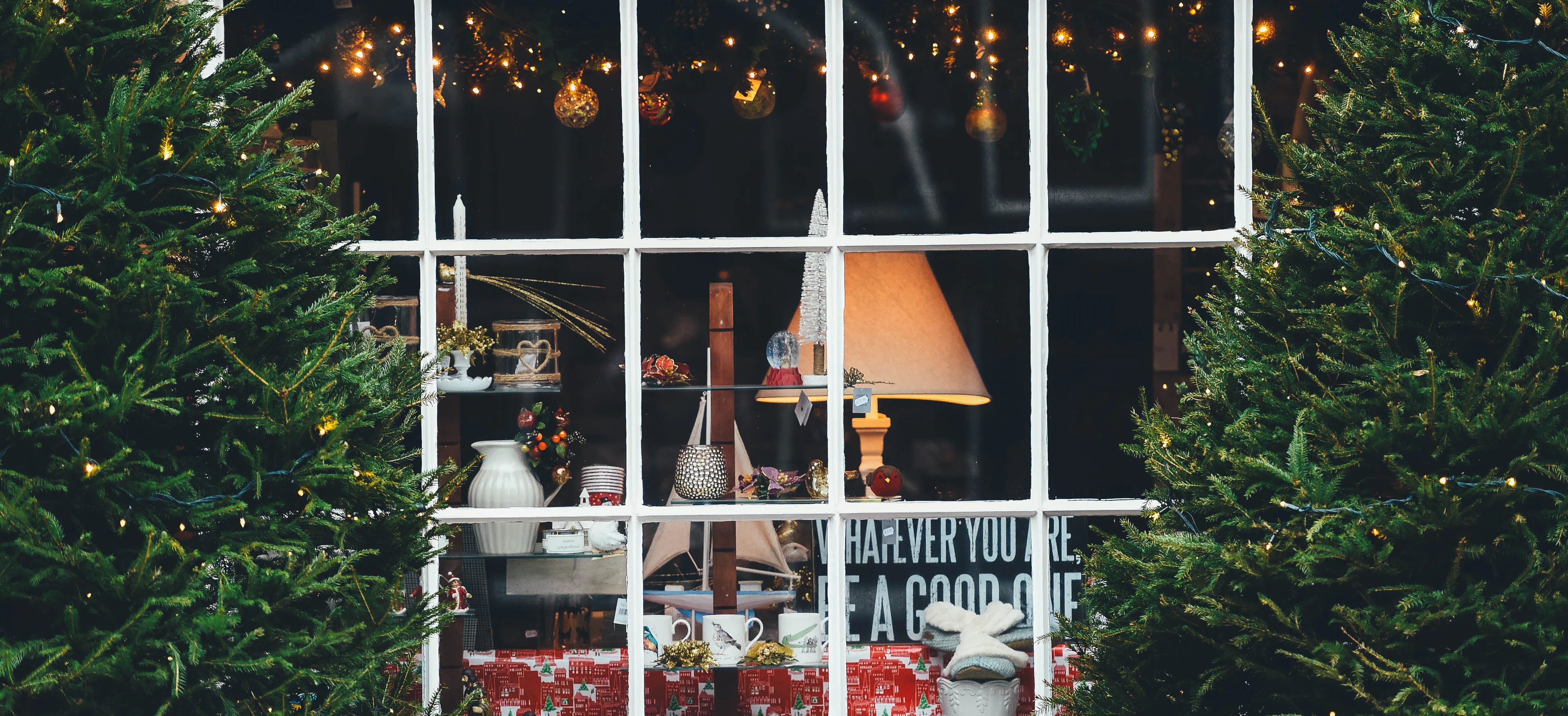 Christmas
It's probably easiest to start by painting a picture of the ideal Christmas setting: snow falling outside, a highly ornamented and well-lit Christmas tree in the window, a fire burning, a juicy Christmas ham on the table, gift-packed stockings hanging from the mantle. Easy to picture, right? Because you've seen it a million times.
But what you may not have seen a million times are the smart home devices that now live inside about a quarter of all U.S. homes, including smart lighting, smart TVs, smart switches, and many other devices designed to both save energy and make our lives easier.
On Christmas, it turns out that they all have a role to play, and every single element of that perfect Christmas picture painted in paragraph two benefits from smart home technology.
Here are the six essential smart home gadgets you need to own BEFORE Christmas starts.
Smart Lighting
Smart LED lighting turns every regular boring old light in your home into a bonafide Christmas ornament. How? By allowing you to use your iPhone to control the color hues and even coordinate Christmas lighting patterns that can program a mini Christmas light show.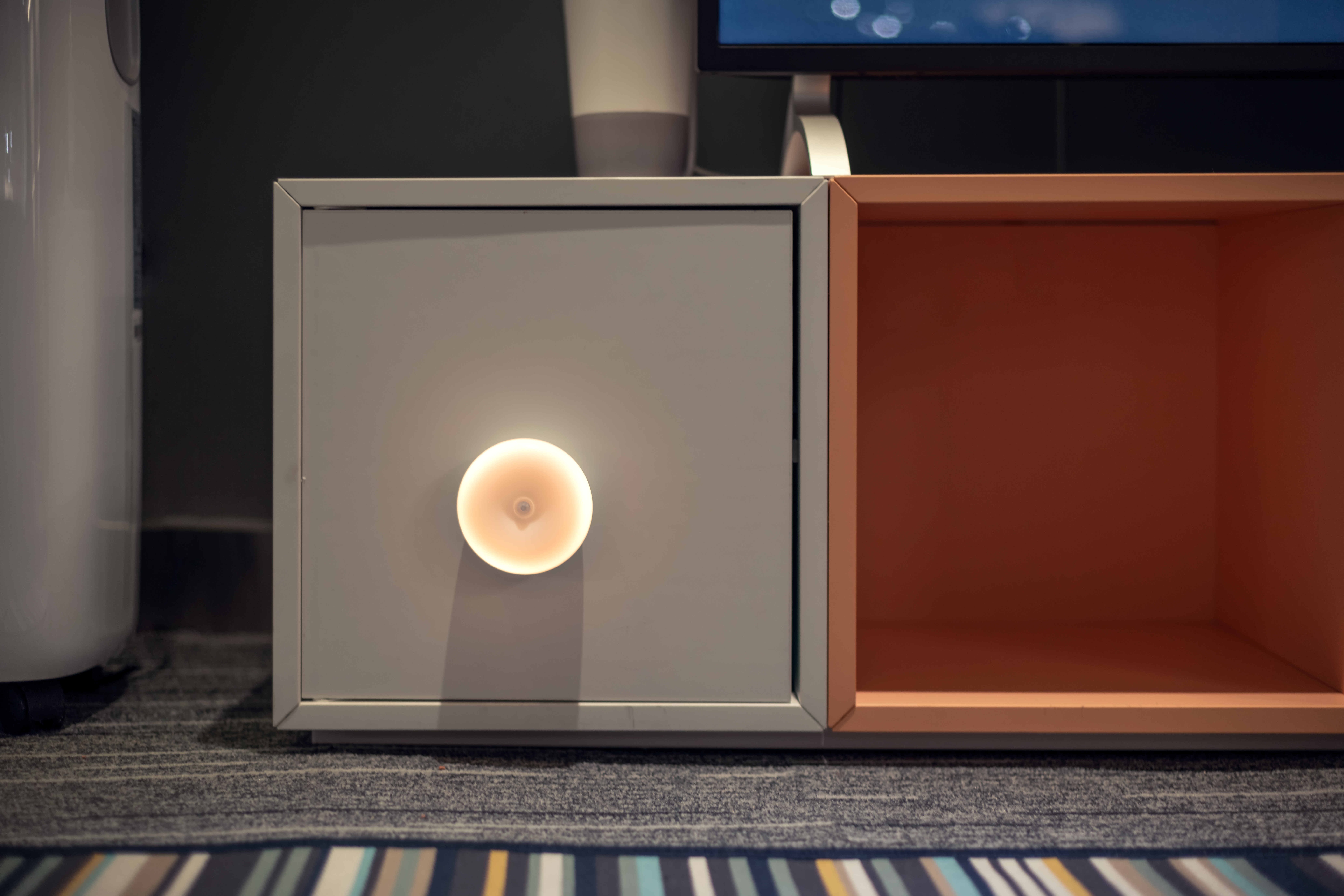 Smart Lighting
With smart lighting, you can even control these light scenes with your voice, and program your lights to turn on and off according to whether or not your Christmas guests are still around. You can also use the smart lighting to create smart scenes that know when to turn on the Christmas lighting cheer according to your daily schedule.
When you really think about it, there are actually few things more festive than smart lighting. Christmas is, after all, the holiday of lights, and when it comes to lighting, a little intelligence goes a long way for bringing the holiday cheer.
Wi-Fi Switch
A smart switch, also known as a Wi-Fi switch, may not sound like the most festive of gadgets, but it's one of those "behind the scenes" devices that does a lot of the dirty work to make your Christmas easier, safer, and far more energy efficient.
Smart switches allow you to control multiple devices — including indoor and outdoor lighting — via one a single wall switch, saving energy and giving you a far more granular ability to make your devices work only when they need to.
Now, imagine you have an elaborate Christmas lighting display outside, and maybe even also inside, and don't want to have to go around pluggindg and unplugging ten or twenty different things to turn it on or off. With a smart switch, that can all be accomplished with a simple touch of your phone screen. You can also schedule your lighting and create timed outdoor Christmas lighting shows, all through a single Wi-Fi switch.
Smart Oven
Smart ovens provide a critical level of Christmas-time safety and convenience. Just imagine if you realize you forgot to buy a certain present for a loved one and need to run out to Target, but your Christmas ham is in the oven right now and it's not done cooking yet. You can pre-heat and turn off your oven all from your phone, and if you have guests over but need to be attending to your cooking at the same time, you can do so from your phone without having to rudely leave the party.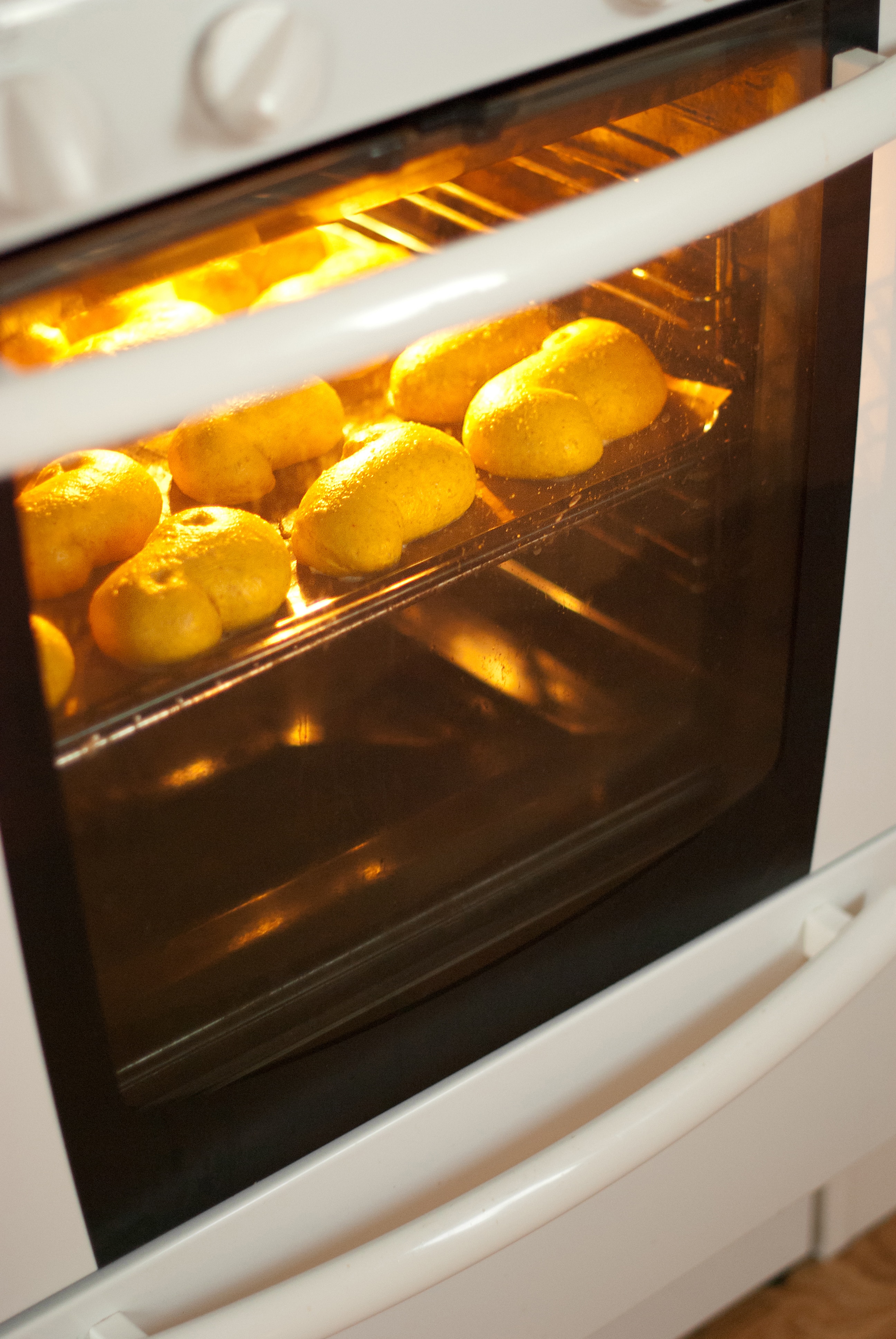 Smart Oven
Smart ovens can also be pre-set for different types of food, allowing you to only have to do the task of putting the food in the oven and then pressing a button on your phone.
Over Christmas, it's the small things that count, especially the small things that free up more of your time to spend with family and friends.
Smart Heater
Christmas is usually cold, and even a cozy fire isn't usually enough to warm a good-sized room. In fact, fires have a tendency to suck the warm air from the room, leaving you even colder than you were before you started the fire.
That's why so many people use space heaters, but the issue with space heaters is safety: leave it on too long or forget that it's on and the result could be a disastrous home fire.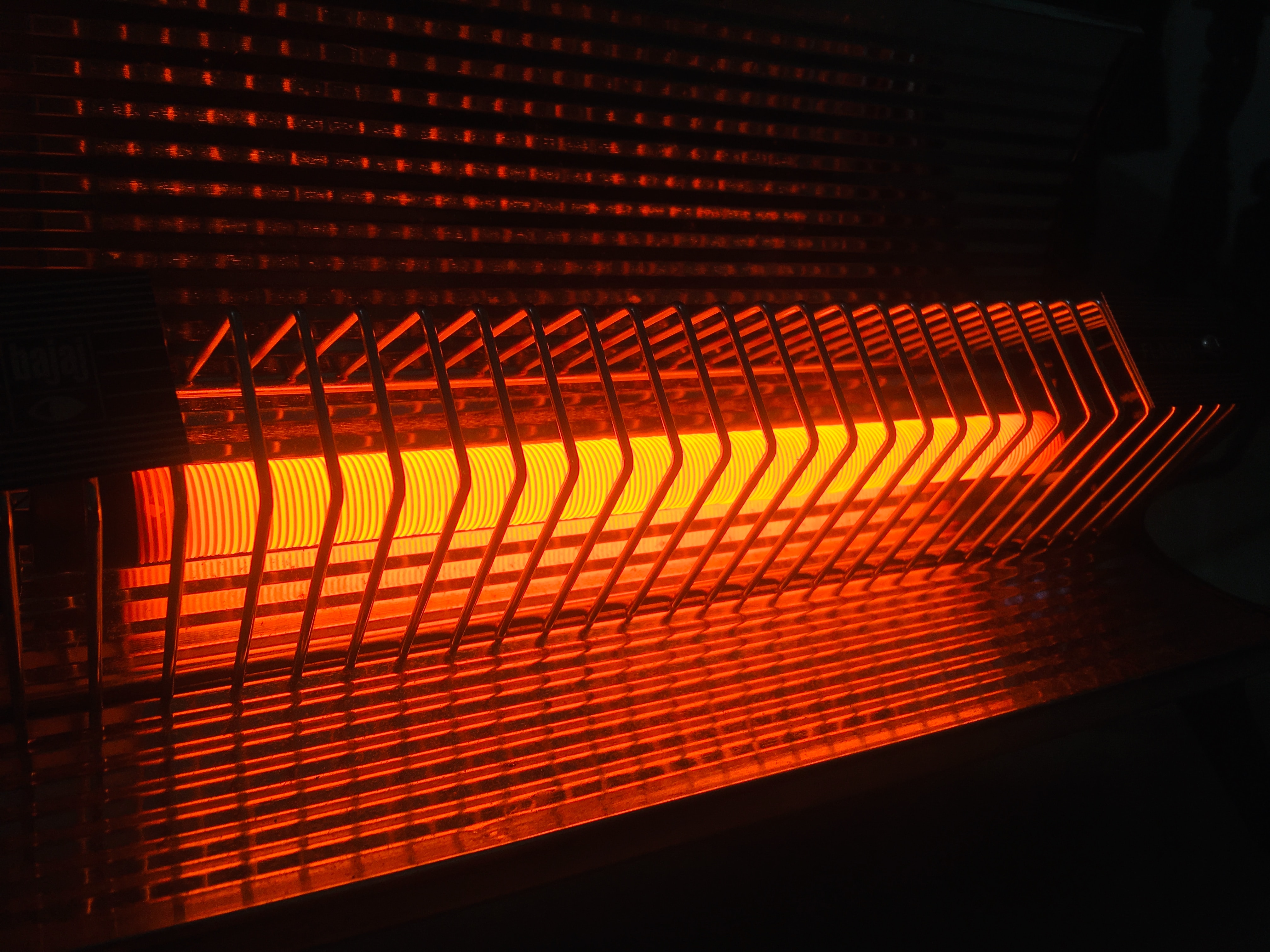 Smart Heater
Smart heaters allow you to program and control your space heater from your phone, so if you need to run out for a last-second Christmas errand and realize, in your car, that you left the heater on, you have the peace of mind to know that you can turn if off while you are out.
Christmas should be safe and peaceful; smart heaters help make it that way.
Smart Speakers
Few things bring out the Christmas festivities more than Christmas music, and to get the most out of your Christmas tunes you should be using smart speakers, which can be voice activated and also controlled completely from your phone.
Like so many other smart devices, smart speakers provide a new level of freedom, allowing you to mingle at your Christmas party and enjoy your music without having to walk back to your speaker to change something.
Smart Speaker
But even more importantly, smart speakers can also let you order Christmas gifts online with a simple voice command, and they can also let you control those indoor and outdoor Christmas lights—yes, all through the same app and same speaker.
Smart Lock, Doorbell and/or Camera
The Internet of Things has ushered in a whole new area of home security, and smart locks, doorbells, and cameras are especially useful during Christmas time, when packages are frequently being left on your doorstep.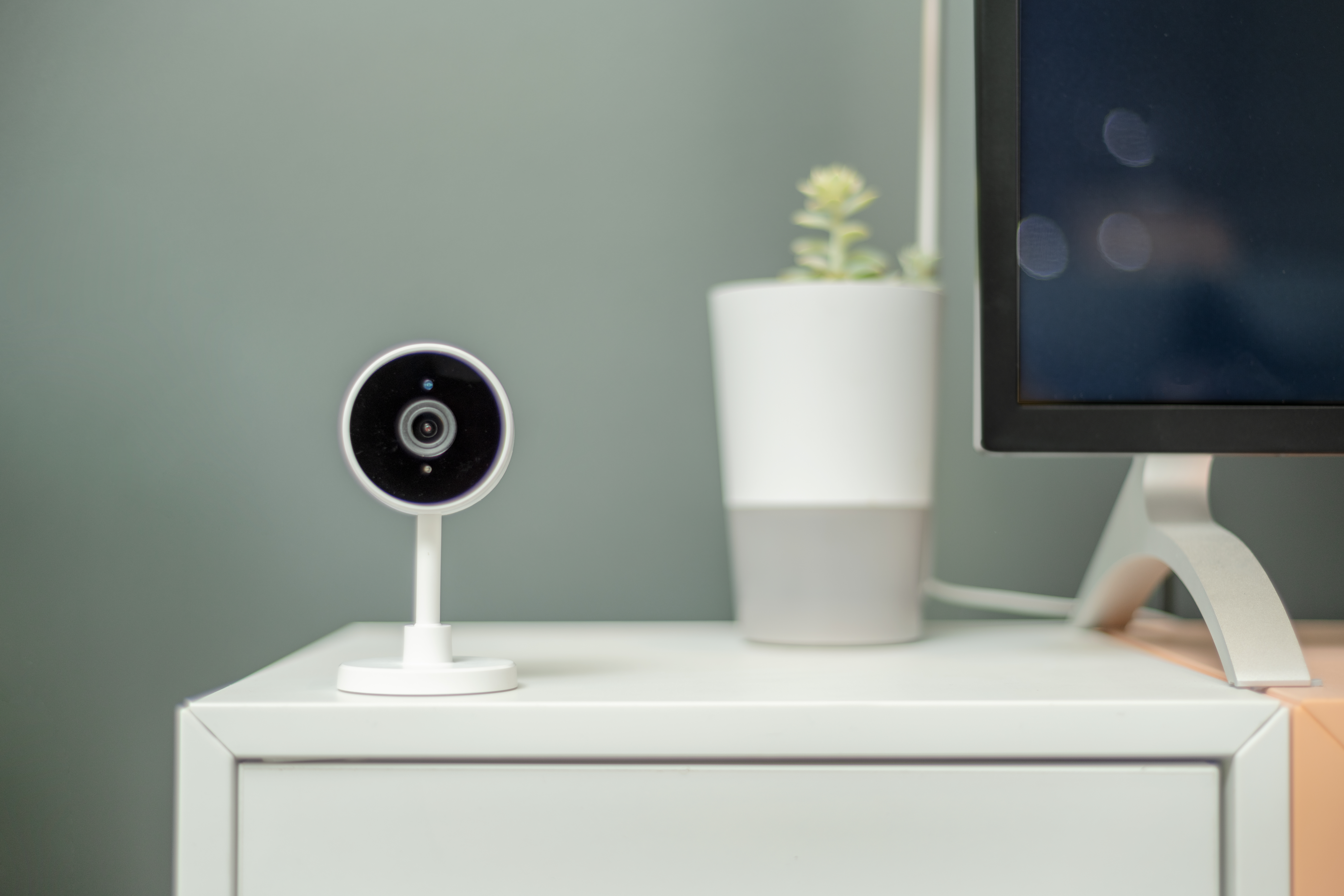 Smart Camera
Perhaps one of the greatest smart device inventions yet, a smart lock is one of the best ways to ensure all your online Christmas orders arrive safely and securely. Smart locks give delivery people exclusive access to your porch, secure parcel box, or home via a one-time access code that expires immediately after use. Also, some smart locks with work in conjunction with security cameras to give you the peace of mind of knowing that anyone who enters your home has also left it.
If you're not comfortable using a smart lock to let strangers into your home, you can use a smart doorbell to speak with and/or view delivery people as they arrive, even if you're not home. You can tell them to leave the package in a certain place or to come back another time.
Finally, smart cameras are an excellent way to secure your arriving Christmas gifts. Know exactly who is arriving and leaving — even when you are hundreds of miles away — and use geofencing to automatically arm or disarm the camera as you come and go.